It hasn't been the easiest of weeks, weather wise, for those of us who are living on the east coast. It rained almost this entire week, the temperature doesn't feel seasonal and the sun has been hiding behind dark, thick and threatening clouds. Since I am not quite finished with the post that was intended for today (Friday), I am opting instead to share these fashion shoots/editorials as a reminder that although it doesn't feel like it, summer is near.
Image via: Vogue.com
There's nothing that says summer like the 2012 Olympics which opens on Friday July 27, 2012 in the UK. Our favorite yardie, Usain Bolt poses with school children and model Joan Smalls in the June issue of Vogue.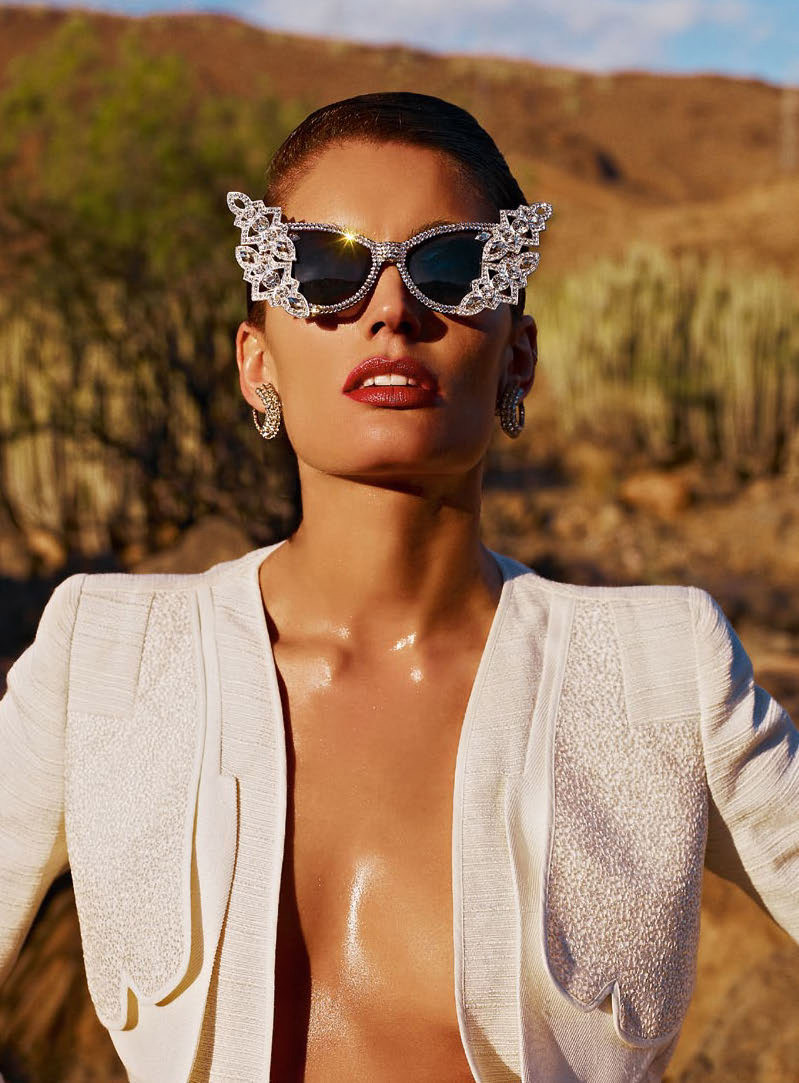 Image: via FashionGoneRogue
Awww, what says summer like classic summer white and retro, blinging sunnies!
This flowy, spaghetti strap dress and sandals definitely says summer.
Image: Via FashionGoneRouge
Model, Bekah Jenkins hits the beach in this season's trendy neon and florals.
Image via FashionGoneRogue.com
This white bathing suit and sandy beach screams summer.
Image: via OneNigerianBoy
This image is from the SS12 collection from designer Ozwald Boateng (who remembers his show House of Boateng). Yellow, green and black are the colors of the Jamaican flag. I was born in Jamaica and spent all of my summers there after I migrated to the U.S.  There is nothing that reminds me of summer like home.
 Image via: AriseMagazine
Speaking of Jamaica, the annual Caribbean Fashion Week kicked off last night and is in full swing on the island. Hopefully, I will be able to source some images to share with all of you.
XoXo, Natasha